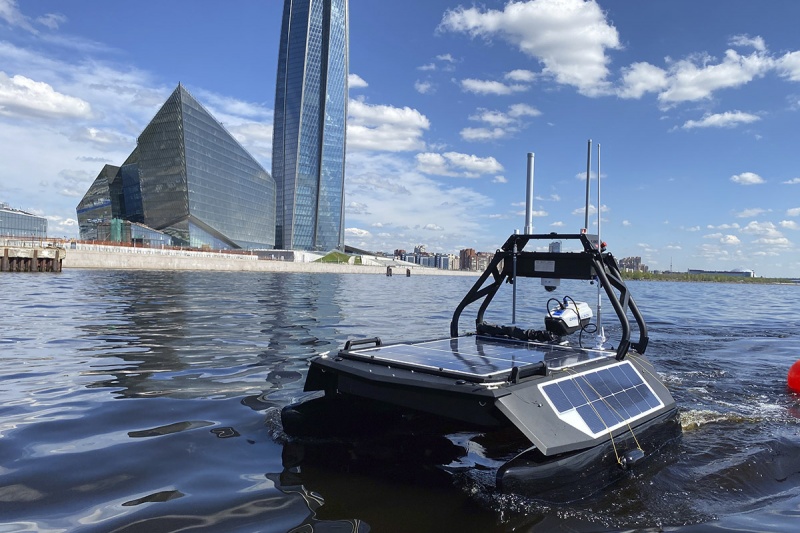 St. Petersburg students of the Academy of Sailing and cadets of Nakhimov College took part in a test ride on an unmanned surface platform «Cadet-M», developed by Polytechnic University and GC Hevel together with the St. Petersburg Yacht Club and with the support of the Foundation for Assistance to Innovations.
The unmanned system is designed to introduce modern technology into oceanological and geographical research in Russia. It is now the basis for creating children's robotics classes for high school students.
The uniqueness of «Cadet-M» is that it can be equipped with payload modules in different combinations determined by the requirements of the ship's mission. One of the modules is a mechanical arm with six degrees of freedom and interchangeable mechanical grips. This robotic arm can be used to collect algae and rock samples, pick up floating debris, transfer objects, or perform maintenance operations on surface objects. Another module is a device for taking water samples at a given depth (up to 30 m) with an express analysis of the composition and building a contamination map. An onboard dosimeter is also installed here. The third module is an echo-sounder, which remotely transmits bathymetric data to the operator and builds 3D maps of depths. This module also has an underwater video camera with the ability to dive up to 25 meters for artifact survey.